------------------------------------------------------
Sylvie was in need of restoration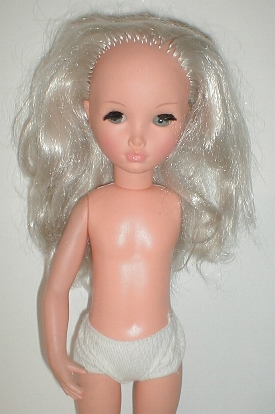 The flange of her arm was torn off and inside her torso .
after concidering what would best hold the 2 pieces togeather I decided to simply sew the flange back onto the arm , using beading thread and a large needle i put several stitches all the way around the arm .
The arm shoulder already had several holes were someoen had tried to keep it pinned on.
Put the arms end in a cup of hot water for a couple minutes and then gently pressed it into the torso hole for the arm.
Once the arm cooled it seem pretty stable.
Glue would have been thick , arm would have most likely popped off if handled if i had used glue.